This guy is a long story to Spud. The things I can tell you right now are that his nickname is "Stick" and I have got to admit.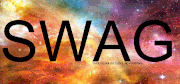 Gaming
He is one of those people who love gaming. He has a Wiki account, a YouTube channel and many more of his accounts called "harris y sniper" which is pretty cool.
Videos
Ad blocker interference detected!
Wikia is a free-to-use site that makes money from advertising. We have a modified experience for viewers using ad blockers

Wikia is not accessible if you've made further modifications. Remove the custom ad blocker rule(s) and the page will load as expected.